8 Indian Search Engines List | Apps, Websites
"Is there any search engine like Google that is indigenously made in India?"
Yes, there are. And not just one but many.
Many search engines companies in India have developed their own search engine websites and apps. Below are the most popular ones (click on the name of the search engine to see how it works).
Name of Indian Search Engines Created by Indians
1. Guruji Search Engine
Guruji.com was developed by two graduates from IIT Delhi, Anurag Dod and Gaurav Mishra in 2006. And was closed in 2011.
Their venture was funded by distinguished US funding company Sequoia Capitals with $7 Million. They had an option to search for music and artists in their engine.
123khoj.com search engine is an Indian search engine launched in 2014 and headquartered in Chandigarh.
Its User Interface looks like Google's.
Launched in 2011 bilsir.com is an Indian search engine that helps people searching for hotels, Shopping, Music, and Jobs.
Rediff is a News, Entertainment, and Shopping website along with its own search engine. It is headquartered in Mumbai and working from the year 1996.
qmamu.com is an Indian search engine developed under the Aatmnirbhar Bharat initiative.
It is one of the best search engines that India has developed to date. It uses the API from Google and shows pretty relevant results.
JustDial.Com is a Local Business Directory search engine that was established by VSS Mani in 1996 in Mumbai.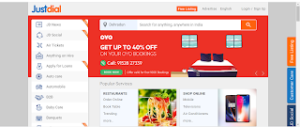 People can find local businesses in any area using this search engine. JustDial has 10,000 employees working in their company. Reliance Retail has bought around 66% stocks of the company.
Epic works really well.
It was developed by Alok Bhardwaj in 2010.
This search engine also has a browser with the same name that is privacy-oriented.
Two siblings Varun and Sagar Mishra launched their Desi Search Engine under the name 13Tabs.Com in 2016.
After completion of his BEng elder brother Sagar came up with an idea to develop an indigenous search engine. At the same time, his younger brother Varun had completed his Engg too.
Thereafter both of them started working on their project. In this process, their 3 computers got crashed.
Today, they have over 7 million pages ranked in their search engine. And you can also use their search engine through 13Tabs Chrome Extension.
Frequently Asked Questions (FAQs)-
IS THERE ANY INDIAN SEARCH ENGINE?
There are many search engines developed by Indians. Qmamu, 13Tabs, Guruji, Khoj are a few of them.
DOES INDIA HAVE ITS OWN SEARCH ENGINE?
Yes, India has many search engines of its own that are developed by passionate individuals or small organizations.
WHY DOES INDIA DOESN'T HAVE ITS OWN SEARCH ENGINE LIKE GOOGLE?
India has many search engines of its own, however, they are not very popular and widely used.
WHICH SEARCH ENGINE IS MADE BY INDIA?
Qmamu, 13Tabs, Epic, JustDial, Guruji, Khoj, Rediff are some search engines that are developed by Indians.
Indians have developed many search engines but they didn't get much support and funding as well. Support Indian search engines by using them. I use 13Tabs and Qmamu, personally. 
If you want to add any name to the article kindly let us know through the comment box. I hope this information on Search Engine In India Like Google was helpful. (500 words)