10 best Books on Spirituality (of all time) List (2022)
Spirituality is a genre that I have seen very few people uninterested in. And since you are on this webpage, you must be interested.
Spirituality is a nice genre to kickstart your reading habit with. Here is the list of 10 handpicked books of all time of the same genre, in particular, for beginners.
In case you want to know the simple 5 step formula to make a daily habit of reading, hop on this page later.
1. Think on These Things (prev. The Matter of Culture)
Authored by –  J. Krishnamurthy
Released in 1964, the book covers the very deep questions of life, society, culture, and human nature. The book is based upon the sermons of Krishnamurthy in India and the US.
Other works of Jiddu- Total Freedom, The book of Life, The Ending of Time
2. The Power of NOW
Authored by – Eckhart Tolle
First arrived in 1997, the book talks about the very popular concept of BEING IN PRESENT. Eckhart teaches the very practical aspects of consciousness AKA being in the present moment.
The book has been translated into 33 languages by now and is highly recommended by Oprah Winfrey and so many other celebrities.
Other works of Eckhart- Stillness Speaks, A New Earth- Awakening of Your Life's Purpose, etc.
3. Meditation- The Art of Ecstasy
Authored by- OSHO
Osho was probably the most controversial guru of all time. However, his work, especially in the domain of Meditation is pure.
"Meditation- The Art of Ecstasy" teaches the importance of Meditation in life, backed up by practical actions. Osho's concept of Meditation is quite different than that of the others, and to know that you should read the book.
Download free e-book here- https://www.satrakshita.com/Books/Osho,%20The%20Orange%20Book.PDF
4. Sex Matters- From Sex to Superconsciousness
Authored by – OSHO
By title, you might assume this book is on Biology and has mistakenly been put in this list. Well, that is not the case at all.
"Sex Matters" describes sex not just like another biological activity but treats it as a way to godliness. This might seem insane here, however, once you read the book, will thank me later.
Other Groundbreaking works of OSHO –Tantric Transformation, Meditation- The First and the Last Freedom, The way of Tao, and many more.
READ-  15 Books Highly Recommended by OSHO
5. The Prophet
Authored by – Kahlil Gibran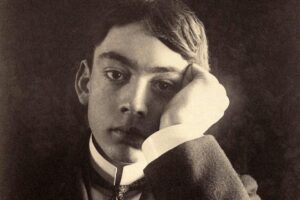 "The Prophet" is a prose-poetry book by Lebanese-American Poet Kahlil Gibran. The book has 26 prose poems that are given by an exiled man in the form of a sermon. The man comes back to his homeland after an exile period of 12 years where people ask him about things like 'love', 'hate', 'life' and so many others.
The book was first published in 1923, and since then, it has been translated into 100 languages. People, who love reading about life's deep phenomenons must read this book.
Other notable works of Kahlil – A Tear and a Smile, The voice of the Master.
6. Thus Spoke Zarathustra
Authored by – Friedrich Nietzsche
Published back in 1883, this book probably is one of the best works of Nietzche.
Zarathustra deals with ideas about the Übermensch, the death of God, the will to power, and eternal recurrence.
Other works of Nietzsche – Beyond Good and Evil, and the list goes on.
7. Inner Engineering
Authored by – Sadhguru Jaggi Vasudev
This book is written by Indian Guru Jaggi Vasudev, better known as, Sadhguru.
Published in 2016, Inner Engineering is a book as well as an intensive inner life betterment program that is described on its official website as follows:
"Inner Engineering is an opportunity to engineer an inner transformation that deepens your perception, bringing about a dimensional shift in the very way you look at your life, your work, and the world that you inhabit."
Other works of Sadhguru – Karma, Midnight with the Mystic, Mystics Musings.
8. The Miracle of Mindfulness
Authored by – Hanh Thach Nhat
I know, it's not easy to pronounce the name of the writer of this book but the book is really written in a straightforward way. No fancy words, no polishing.
Hanh teaches that why is it important to be and live in the present moment and how can we do so. All the people who want to be more spiritual should consider reading.
More from Hanh – Peace is every Step, You are Here, Path of Compassion- Stories from Buddha's Life
9. The Art of Happiness
Authored by – Dalai Lama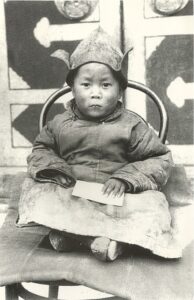 First published in 1998, the book is a great guide of Eastern Spirituality to the Western Readers.
Written by famous Tibetan Buddhist monk Dalai Lama, the book provides solutions to daily life problems and teaches the art of being happy in highly stressful and challenging times.
Other works of Lama- The Art of Happiness at Work, et cetera.
10. Autobiography of a Yogi
Authored by – Paramhans Yogananda
Published in 1946, the book is based on the life experiences and events of Indian Yogi Paramhans Yogananda.
The book contains a good number of events that you are not going to believe. So if you are someone not having a strong belief in Miracles of Spirituality, then you must surely go for this one.
Other work of Yogananda – The Divine Romance, How you can Talk with God.
Think, any title is missing? comment below, and the number 11 will be that.